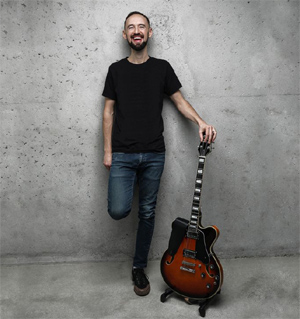 After a delicious brunch enjoying morning jazz at 'Emelles' it's time to start the afternoon with a little bit of the Adam Thomas Trio to get you in the spirit of a day of live music with family and friends in Winegarden Park overlooking the stunning view of Gibsons Harbour. Bring your lawn chairs, blankets, umbrellas and sun screen, lay back and take it all in.

Adam Robert Thomas is a JUNO Nominated performer from Vancouver. He performs a broad range of well-loved songs from classic jazz to current contemporary, both instrumentally and vocally always soulful, melodic, funky, and feel-good; clearly reminiscent of Ray Charles, Donny Hathaway, Al Green, Marvin Gaye, and Stevie Wonder.

In his professional career in Vancouver he has been given the opportunity to work with fantastic musicians from all over the world including Laila Biali, Jill Barber, Brad Turner, Bill Coon, Sharon Minemoto, Denzal Sinclair, David 'Fathead' Newman, Joey DeFrancesco, and many others.

Joining Adam in this power packed trio are Sunshine Coast favourite, Miles Black, piano, vocals, sometimes guitar and soprano sax, and Nino DiPasquale on drums.